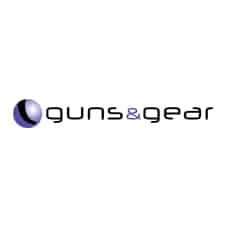 SIG'S MCX RATTLER CANEBRAKE AR PISTOL – THIS WEEK ON GUNS & GEAR
Mandeville, LA – (AR15Vault.com) – This week on Guns & Gear, it doesn't get much easier than the M&P 380 EZ Shield from Smith & Wesson. Plus, Sig Sauer's new MCX Rattler Canebrake AR pistol in .300 BLK, Black Hills Ammunition's .380 and 9mm Honey Badger loads, Ruger's Hawkeye Hunter, and Springfield Armory's XD-S handgun line.
Guns & Gear features the latest and greatest products in the firearms industry with interviews, range demonstrations, tips and training techniques. Watch a preview of this week's episode on Gun Talk's YouTube channel: https://youtu.be/41rU4_VqqWg.
Guns & Gear airs on the Sportsman Channel on Wednesdays at 2:00 PM Eastern, Thursdays at 8:30 PM and 11:30 PM ET, Fridays at 2:30 PM ET, and Sundays at 5:00 AM ET, and can be found on DirectTV Ch. 605, DISH Network Ch. 395/395 HD, AT&T U-Verse Ch. 642/1642 HD, Sling, DirectTVNow, fuboTV and your local cable provider. Guns & Gear is available on Gun Talk Media's YouTube, Facebook, IGTV, Roku, Apple TV, and Amazon Fire TV, channels, and at https://guntalk.com/guns-and-gear.